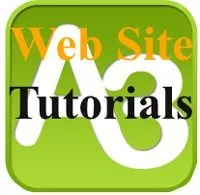 Have you ever wanted to be able add or change content on your website yourself instead of having  to ask, wait for  and pay your web developer to do it? Announcing some very exciting news for A3 Revolution web design clients. Over the next week we will be rolling out our all new Website Content Management System Tutorials on each clients website.
A Website Content Management System (WCMS) is a software system which provides website authoring and administration tools designed to allow users with little knowledge of web programming languages to create and manage the site's content with relative ease. With the A3 tutorials users with no knowledge what so ever can now be their own professional webmasters.

The tutorials are written as simple easy to follow step by step reference guides to take you through how to update, edit and add content to your site, add new pages, text, images, videos, audio and control page layout and look. All without knowing how to write a single line of computer code. If you can send an email you can now be your own professional webmaster.
Each tutorial is written as a comprehensive step by step guide using text, images and videos to walk the user through the entire process, along with many general computer user hints and tips.

There are 12 Tutorials that cover everything you need to know about adding content to your site via the sites Content Management System dashboard. If the site has special add-on technology features like image sliders, testimonial widgets, galleries, calenders etc, they will be covered in especially written Tutorials from number 13 on.
Here is a list of the 12 foundation Tutorials that give each owner complete control over their sites content.

Foundation Tutorials
1. Welome & Getting to know the dashboard


2. Adding other users and setting access levels


3. Adding Content, Posts v Pages


4. Adding a New Post

5. Adding a New Page

6. Using the Visual Editor

7. Adding Images, Videos, Audio & files


8. Choose a Page & Post Layout


9. Search Engine Optimization

10. Contact Forms

11. Embedding links in text

12. Embedding Videos like Youtube

Now A3 Revolution clients who host their sites with us also have access to our industry leading 24/7 IT back up and support. This means if they get stuck doing something, they can contact us by email, phone or skype and we'll walk them through the process.
The A3 Revolution System allows our clients to be their own webmaster with these tools and our industry leading backup and support.
1. Worlds leading Website Content Management System to do the job.
2. Extensive training via our comprehensive and easy to understand Tutorials loaded on their site and accessible to all website administrator appointed users (makes training staff, family members, friends a breeze).
3. Our Hosted clients enjoy 24/7 Lifetime email, phone and skype back up and support, including Free lifetime software upgrades.
We offer our clients 2 levels of hosting – both on the worlds leading Cloud Hosting environment and both with unlimited disc space and bandwidth. (We don't believe in putting limits on our clients). Cloud computing is the cutting edge of the internet.
Our Cloud Hosting packages and IT backup and support are unbeatable value: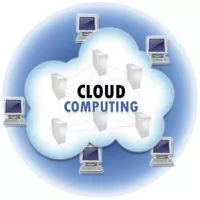 1. Cloud Premium – $34.50/month includes 1 hour IT Backup and support per month (Normal IT support charge is $99 / Hour)
2. Cloud Ultra – $48.99/month includes unlimited IT Backup and support each month.
Give us a call our use the contact form to have a friendly hassle free chat about  joining the growing band of happy A3 Revolution Web Design clients.  
END