Overview
WooCommerce Predictive Search is now the most powerful site search engine ever developed for WooCommerce and WordPress. It is one of only 2 new generation WooCommerce backbone.js extensions. The Pro version allows you to optimize your entire site search to perform just the way you want it too.
More Power
All Woocommerce Predictive Search front end JavaScript functions are built in backbone.js.


Backbone makes Predictive Search an incredibly robust and powerful application. An example of this is the use of backbone.router and backbone.localstorage on the all results search pages to create a SPA (single page application).
Less Resources
WooCommerce Predictive Search front end events are fired client side via the WooCommerce JSON RESTful API.
Backbone makes it possible to add front end functionality that in many cases where just not possible before or if they where possible, they where not practical because of the server side resources required. Events in backbone are not fired via the admin-ajax.php file like all other JavaScript events, but are instead executed via the JSON RESTful API that is baked into the WooCommerce core.
The All Results Search Pages are a Single Page Application (SPA) and very good example of this – The Sort product by search filter loads the results without loading a new page. Here is an info graphic to show how that works.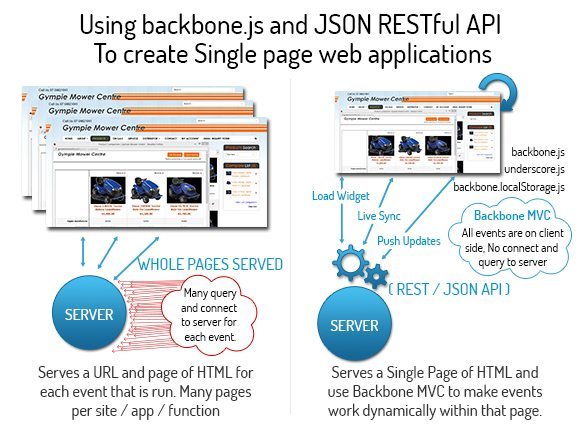 WooCommerce Predictive Search Pro Features
100% Accurate search results, 100% of the time for these additional search types. (The Lite only does Product by name)
Product SKU

Product Categories

Product Tags

WordPress Posts by Title

WordPress Pages by Title.

Any combination of these
Full Site Search Optimization:
Predictive Search 'Focus keywords' gives you 100% accuracy in Optimizing your entire site anyway you want. Optimize your 'site search' by adding a 'Focus Keywords or Keyword Phrases' to any product page, post, wp- page just like an SEO plugin except it is for site search not external search engines and its 100% accurate and super fast.

Predictive Search meta section on each product page, post and page for setting 'Focus Keywords and Keyword Phrases'.

Exclude any product, post or page from Predictive Search results Globally from the admin panel or right from the Predictive Search Meta on product, post or page.

Integration with SEO plugins. Can be a massive time saver. Configure your plugin with the click of a mouse to use Focus Keywords that are set on an SEO plugin you are using. Include any 'Focus Keywords' that have been set while optimizing the site content for search engine search.

Currently supports * Yoasts WordPress SEO and the * All in One SEO plugins. If you use another WordPress SEO Plugin and would like to see it included in the list of supported plugins please just let us know and we will look in including support for it in future updates.
| | |
| --- | --- |
| | |
All Search Results Pages:
To see all results for the search Click through from the Widget drop down footer to the 'All Results Search Page'

All Results Search Page is a SPA (single page application) created by bacbone.

Sort results by search filters e.g. Product name | SKU | Product Category | Product tag

Sorting results – results show on page – with a page reload using backbone.router

Revisit a search filter type and it reloads super fast via backbone.localstorage cache.

'All Results Search Page' shows products thumbnail, Title as a clickable link to the product and product text description.

Admin can configure the All Results Search Page for each result to show
– Number of Characters of description text to show
– Product Categories,
– Product Tags,
– Product Prices including 'special' pricing with each result.
– Add to cart button
– Number of results to show before 'endless scroll' bar.
'All Results Search Page' features endless scroll – loaded by backbone, load quickly and show 'infinite' number of results.
General Goodness



Use 'live search' to wow your customers – fast and deadly accurate.

Shows the results beautifully in the widget drop-down with Product Thumbnail, Title and description text.

Add Predictive Search anywhere on your site via unlimited Widgets, Shortcodes and Search functions

Fully customizable – define what gets searched and what shows in the search box drop down.

Easy to read and easy to sort All Search Results pages featuring endless scroll.

'Pretty URL's for the All Search Results pages.

Search by Product name, Product SKU, Product Categories, Product tags, posts and Pages and any combination of these

Configure Search of your entire WooCommerce product database by Product titles, SKU's, Product Categories and Tags, exclude any.
Widget Search
Add and configure a search box to any widgetized area on your site.

Configure each widget to search all 'types' –
– Product name,
– Product SKU,
– Product Categories,
– Product Tags,
– Posts,
– Pages
– or any combination of these.
Set the number of each search 'type' eg Product category results to show in the search box drop down.

Use drag and drop to set the search 'type' order that the results show in the drop down.

All Search results page sorted is auto sorted into results types configured for the widget.

Show product price with search box results option.

Option to set search from widget search box as 'Search all products' or 'smart search'
Performance Settings
Allows admin to tweak search speed on large databases (1,000's of products) or underpowered servers.

Pre-set the number of characters that must be typed before the first query starts

Pre-set the time in milli seconds after a character is typed that the query begins.

Using one or a combination of both of these settings dramatically reduces the number of queries to your MYSQL database.
Shortcodes
WooCommerce Predictive Search shortcodes – Insert and configure the Search box into any page or post via shortcode.

Customize shortcodes search box dimensions and alignment on page.

Full customization just like the Widget search
Smart Search
'Smart Search'. An intuitive technology that auto detects if the page is Product Category, Product tag, Post Category or Post tag and features results from that taxonomy. This delivers extremely relevant search results.

Activate Smart search in any widget or any search function.

Activate or deactivate the 'Smart Search" feature with the click of a mouse.
Search Function
Add a Predictive Search box to any part of your site that is not widgetized via the Predictive search Function.

From the admin panel configure all the Parameters of the Search function then just use the short function code to add the Search box were ever you want it. example in the header.

Once installed change the parameters of the global search from the admin panel.

Full documentation instructions on how to add the search function to your sites header.

Back up 'Book a Service' with us to place the search function if your theme requires advanced CSS skills and you don't have easy access to a coder.
Multi Lingual – WPML
As of Version 2.1.7 WooCommerce Predictive Search is 100% compatible with the WordPress Multi Lingual plugin (WPML). Additional WPML String Translation plugin compatibility means your users can enjoy a rich search experience in the language of their choosing from those available on your WPML site.
Translations
We are always looking for language translations to add to the plugin's language folder.
English (default) – always included.

Romanian (ro_RO) thanks to Balanean Corneliu

German (de_DE) thanks to Matthias Rimkus

Dutch (nl_NL) thanks to Erwin Saunders

Spanish (es_ES) thanks to Fidel Diez
.po file (woops.po) in languages folder for translations.
If you do a translation for your site please send it to us for inclusion in the plugin language folder. We'll acknowledge your work here. Use the Contact Us form to send your translation to us for inclusion in the plugins language files.
100% Risk Free!
Try the Free version first. You can download it from the plugins WordPress repository. Upgrading to the Pro version is a simple and seamless exercise. You will see all of the Pro Version features on the Lite Version. Upgrading to the Pro Version activates those features.
Ready to go straight to Pro! You can do that with complete confidence with our 60 day 100% money back guarantee. If at any time up to 60 days after purchasing any of our plugins you are not 100% satisfied we will refund 100% of your money. No if, buts or maybes. Just send an email request for refund, no forms to fill out, no waiting times, no explanations required – we will deactivate your plugin license and refund the full 100% purchase price. Simple – quick and no hassles.
Optimizing Your WooCommerce Site Search
Important stuff to know because it will be completely relevant to optimizing WooCommerce site search and many of the questions you might have.
Background
The Predictive Search feature we have built is a variant of what is know in computing language as incremental search. Other variants are Autocomplete, search as you type, filter/find as you type (FAYT), typeahead search, inline search, instant search, word wheeling and Googles Instant Search.
Search Filters
One thing all variants have in common is filters to deliver relevant results for the application they are created for. The filters used are many and varied but all are designed to do the same thing – filter the search terms to deliver meaningful and relevant results.
Predictive Search Primary Filters
The primary filters that we use are the WordPress and WooCommerce taxonomies for many reasons but without going into them – relevance to the WooCommerce and WordPress ecosystem being the obvious. In practical terms that is Product Titles, Product SKU's, Product Category Titles, Product tag Titles, Post and page titles.
Secondary Filters – Focus Keywords
As of version 2.0 in the Pro version we successfully introduced 2 new an incredibly powerful Filters 'Predictive Search Focus keywords' and 'Focus Keywords' set in SEO plugins like Yoast WordPress SEO and All in One SEO. This additional layer of filters allows you to optimize your site search with 100% accuracy.
Predictive Search Focus Keywords Filters.
The Focus keyword filters allow you to optimize your site search any way you think is best for the way customers search your site. That is if you want a product to show each time a certain word, SKU, number is typed – example a Product tag, then you add that word to the Products Predictive Search Focus Keywords.
SEO Plugins Focus Keyword Filters
With this feature set Predictive Search will filter search results using the Focus Keywords you have set for each product in the 2 most popular WordPress SEO plugins, 'WordPress SEO' by Yoast and the 'All in One SEO' plugin. If you have already added focus keywords for each product via one of those plugins all you have to do to apply that as a site search filter is click a button on the admin panel.
Smart Search Filter
Another feature of the plugin is the 'Smart Search Filter'. This filter recognizes when a search is being conducted from a Product Category or Product Tag archive page and auto filters the search results to show relevant results from that category or tag first in the tag results. This feature can be activated from the Widget or from the Search Function.
Position and Placement
The plugin allows you to set as many search boxes around your site as you want. All work without conflict. The options are.
Unlimited individually configurable Search Widgets

Search Function that can be placed in any non widget area of your site eg Header

Shortcode –add Predictive Search into the body any WordPress page or post.
Optimizing WooCommerce Site Search
If you use the built in Search filters combined with the Widgets, Search function and shortcode search box placement you will find that you will be able to set up and customize an awesome search experience that your users will love.
Searching in Content, Descriptions, short descriptions.
Please read this Help Topic Does this search content, descriptions?