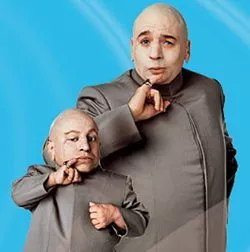 Have you ever advertised a job? You have and you know that you end up with a stack of résumés on your desk. And they are almost all the same, all competing with each other to convince you that they are the perfect match for the job requirements that you have set.  You go through them looking for the handful that stand out.
Ever stopped to think that prospects do exactly the same thing when looking for a business to give their money to. Every business operating today has plenty of competition. Almost all of those businesses are striving to be just like each other, so as to meet what they think are the customers requirements. The result is thousands upon thousands of Mini Me businesses.
Why? If your business is just like your competitors the customer has only one decision – pick the cheapest. We all know that winning the 'cheapest' game is winning the race to the bottom.
Every business is waiting for the next customer to come along and pick them to deal with or buy off.
Sometimes that customer does pick a particular business because they recognize it, trust it or have been referred to it. But the majority of the time the customer picks the cheapest one, why not when they are all the same.
What are you doing to make your business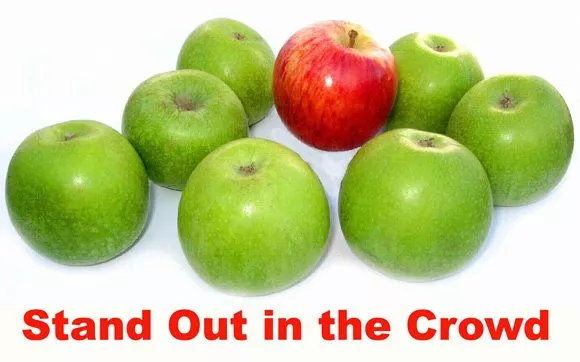 Today the most important, quickest and most affordable way to make your business stand out from the crowd is via your online presence through an exceptional business website design. Lets face it – thanks to the internet more people can find your business than ever before. That is good news for a few and bad news for most.
Time for a quick reality check – Ask yourself these questions.
Are prospective customers finding my website?
If so – What are they finding?
Does my website stand out from the crowd?
If not , why not?
Fact – in Australia only 34% of businesses even have a website and most that have them if they thought about the message and image that their business website design is presenting to their prospective customers, would wish they didn't have one.
Exciting Fact – It's not that often that such an incredibly simple opportunity presents itself to make your business stand out from the crowd.
I borrowed this but its appropiate:
If not you – then who?

If not now – then when?
When your competition has an outstanding business website design and you need to catch up to be the same as them?
What's your message then? – look at me – Mini Me.
Pass it on! If you found this post interesting / helpful use the buttons below to share it with your friends (Use the envelope to send it by email). Or leave a comment below.
You can stay in touch with us on Twitter & Facebook .
END