WP e-Commerce Product Reviews are a powerful marketing tool that engages users and the magic of peer-to-peer marketing that builds potential clients / customers trust and confidence and results in more sales off your sites.
WP e-Commerce Product Reviews and Ratings is plug and play and works on any WP e-Commerce product page that you choose to have reviews on.
We use it on this site – On any product page where you see the Reviews tab has a number on it click on the tab to read the review – you'll see this: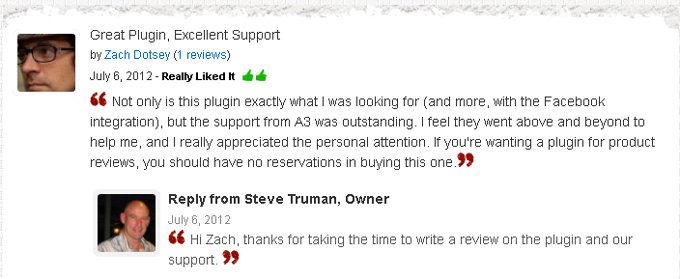 Product reviews written by customers who use the products are extremely helpful to customers how are looking at the product. They are third party, independent and unbiased.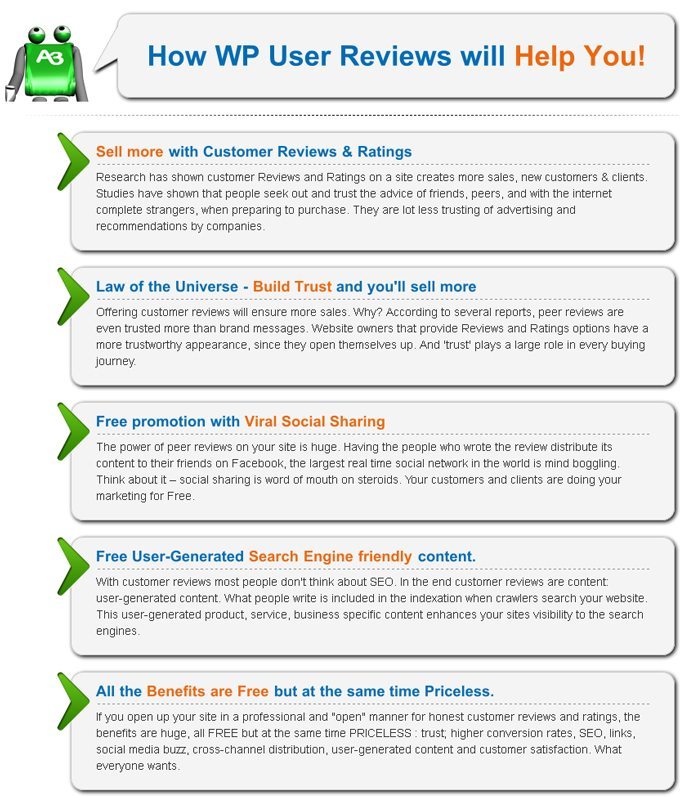 Here is a quick list of just some of the features:
WP e-Commerce Product Reviews, facebook integration:
Users can log in and post a review using their facebook account. When they do the plugin uses their facebook profile photo and name and their review is shared with all of their facebook friends. The plugin also allows the user to auto join your facebook fan page and auto post the review to your page as well.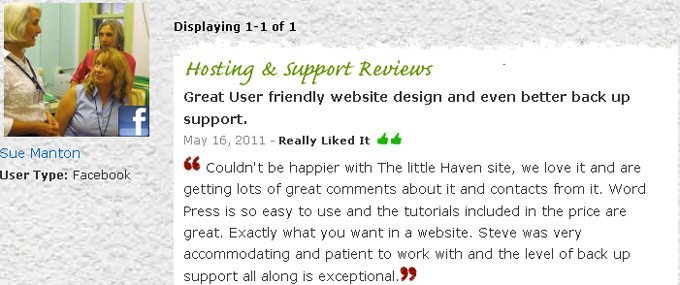 If they don't have a facebook account or don't want to use it to post the review they register on your site as user and write their review.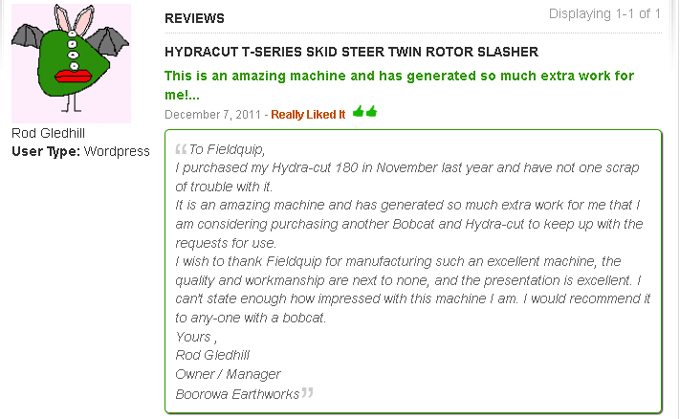 User can post up to 4 images with their review.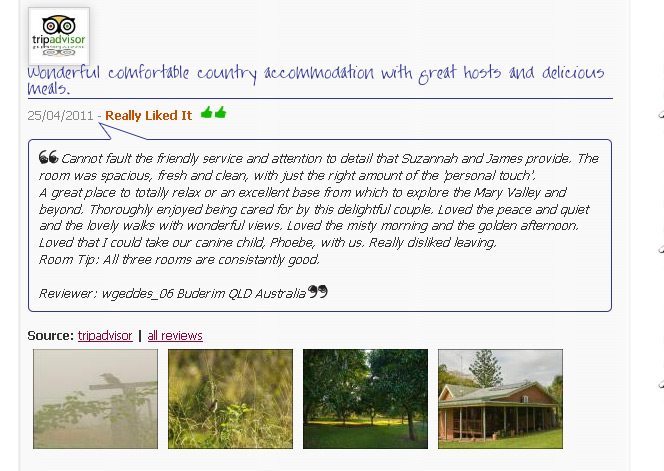 WP e-Commerce Product Reviews other Sources
Good Product reviews and testimonials are gold for any business no matter what form they come in – review sites, written testimonials, thank you notes, emails. WP eCommerce product reviews and ratings enables you to add them all to your site no matter what the source. Via the plugins admin panel you set up the External Source account and then add the reviews.
Here is an example of a client posting product client reviews off a manufacturers site to launch the product on their own site.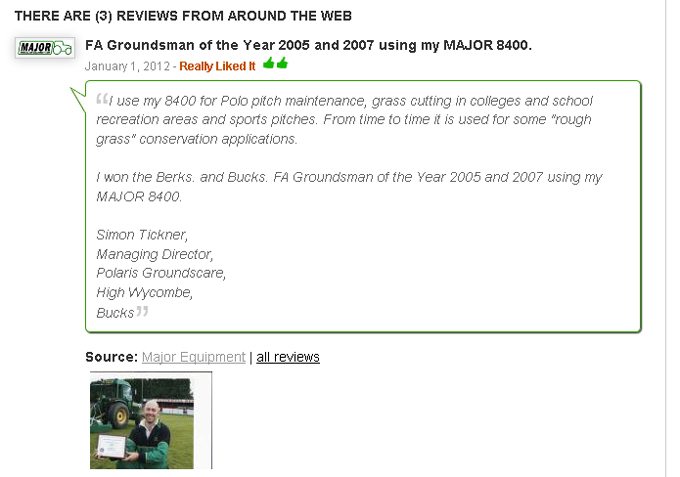 Use WP e-Commerce Product Reviews to post reviews to post reviews on any product from any source.

How you use WP e-Commerce Product Reviews and ratings is only limited by your imagination. You can even use it to review the reviews like we have here.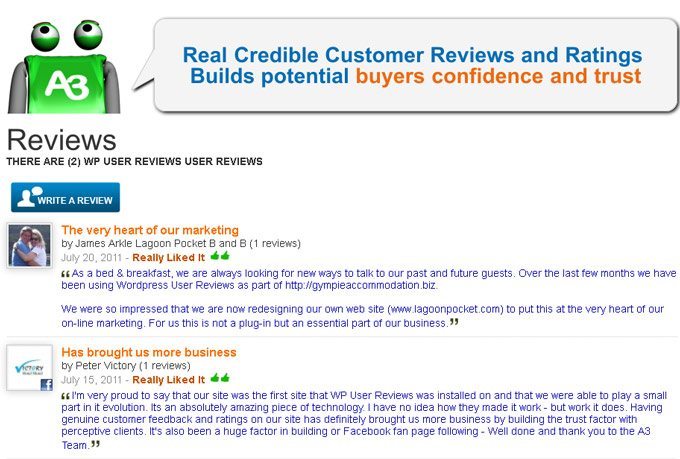 Total Control:
One of the features you will love about this WP e-Commerce Product Reviews is that it gives you total control over reviews on your site:
Editing control of all reviews – to control spam or malicious postings.
Admin control over the look and feel of your reviews – without having to write code.
Easy set up of your facebook integration / API creation
Add reviews from any other source eg. other sites, written testimonials, thank you notes, emails etc.
Show links to the source for verification and credibility.
Use a universal rating system that applies to any product, service, business or organization.
Show / Don't Show Reviews
You can choose to have product reviews on any product or on the products edits screen you can turn them off for that product. When you install and activate the plugin it auto adds a sidebar widget to the every product page. To turn off reviews for the product just un-tick the box and update the post.

Pages auto added to your site.
The WP e-Commerce Product Reviews plugin auto adds all of the user form pages to your site. The plugin auto detects and uses your theme fonts, styles, size and colours. Here is the form users see when they click the Write A Review button.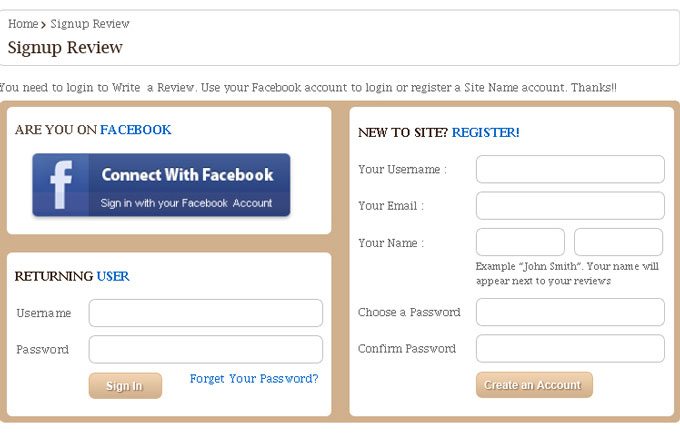 Once they have registered or signed in – this is the write a review form they are auto redirected to: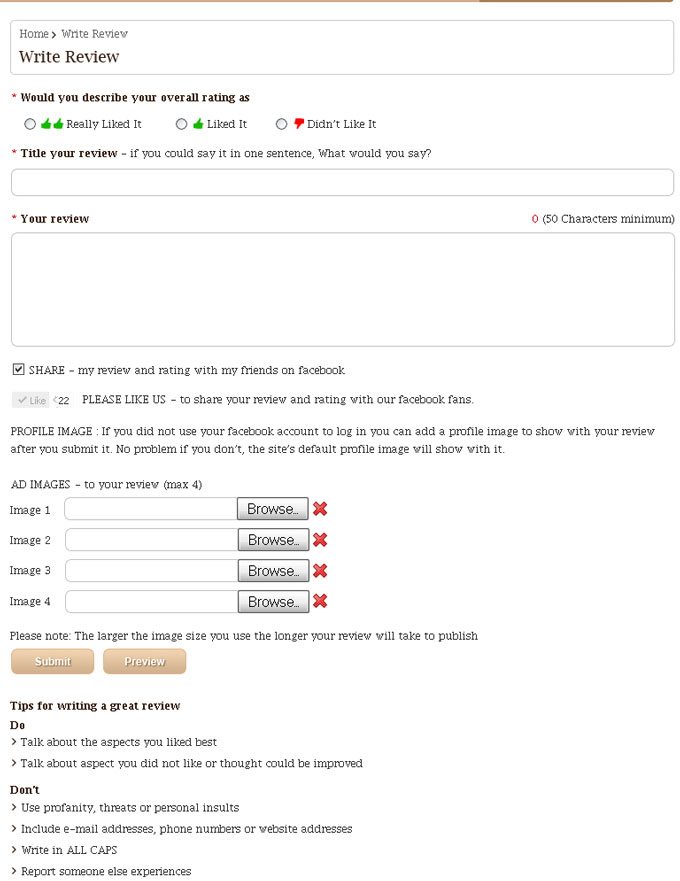 And when they post their review the plugin auto takes them to your Thank You page that it creates when you activate the plugin: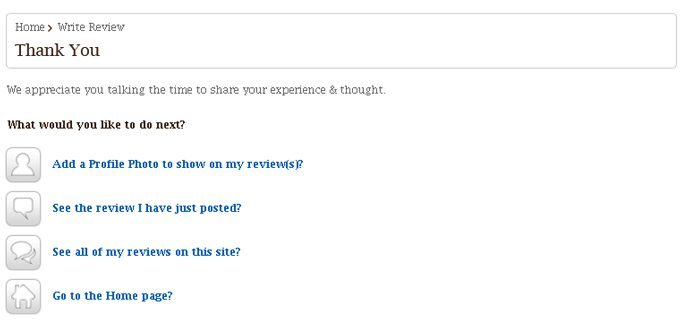 Our video production team put together this quirky little video on this awesome plugin.
WP e-Commerce Product Reviews Video.
WordPress Compatibility
This plugin is tested 100% compatible with WordPress 3.4.1 and WP e-Commerce 3.8 to 3.8.8.5
100% Risk Free!
Shop with complete confidence with our 60 day 100% money back guarantee. If at any time up to 60 days after purchasing any of our plugins you are not 100% satisfied we will refund 100% of your money. No if, buts or maybes. Just send an email request for refund, no forms to fill out, no waiting times, no explanations required – we will deactivate your plugin license and refund the full 100% purchase price. Simple – quick and no hassles.
Satisfaction Guarantee!
At A3 Rev we are committed to and guarantee your 100% satisfaction with our software. Here is the 'how' and the 'why'.
Never Pay Full Price! – "Everyone loves a bargain" we do too. We think with the combination of Premium Quality plugins, once only lifetime license fees (no ongoing payments), 100% money back satisfaction guarantee, lifetime FREE feature enhancements and upgrades, lifetime priority support, and our 'Never Pay Full Price!' pricing philosophy, our PRO plugin clients enjoy not only an initial but an ongoing 'bargain'. One that goes on for years after the initial purchase.
Quality Code – Our plugin code strictly adheres to the WordPress Codex, and for WooCommerce extensions the WooCodex and for WP e-Commerce plugins the WPEC Codex.
Front end – We are committed to creating an outstanding front end user experience for you with all of our software.
Back end – All of our plugins admin panels strictly adhere to the WordPress Codex and WordPress admin user interface. We believe this is very important as it creates a consistent 'WordPress' experience for site admins. Same layout, libs and functionality features as the WordPress cms platform.
Documentation – Each plugin has its own full and comprehensive documentation on the a3rev wiki (work in progress).
Support – 24 x 7 x 365 days a year support for all PRO Plugin clients. Post all support requests under the HELP tab on the plugins page.
Automated Upgrades – Each time a plugin is upgraded an instant email notification is sent to PRO plugin license holder. PRO license holders can either use the link provided in that email and the auto generated unique secure session key to access the download area to get the updated version or they can wait 24 hours and auto update the plugin right from their WordPress plugins dashboard using the WordPress auto updater.
Lite Versions (wordpress.org) – Where ever possible we release a Lite version of our plugins on wordpress.org Lite versions always contain the basic functionality of the plugin with advanced features available by upgrading to the PRO version. Lite versions are kept in functioning order. New features and functionality added to plugins via upgrades are only added to the plugins PRO versions.
On-going development – Our PRO plugin license owners feedback, suggestions and requests for enhancements and additional features is our number one source of ideas and inspiration for plugin feature upgrades. These are posted under the HELP tab on each plugins page. Some of those requests are really requests for a very specialized feature or modification which is really a one-off customized solution. We do that too.
Customized Plugin Solutions – The plugins for sale on the A3 Rev market place are built for use by the broadest possible market. For clients who require a more specialized software solution, for a negotiated fee for service we build those for them. We also host the source code in our private Github Repository for secure version control and code maintenance and host the plugin on our secure Amazon Cloud Front for API calls and automated updates.
Plugin Reviews – We encourage all of our PRO plugin license owners to review their plugin, and their A3 Rev experiences. Reviews for each plugin are posted on the plugins page under the 'Reviews' tab. These independent, unbiased reviews by actual PRO version plugin users are extremely valuable feedback for other potential PRO version buyers and ourselves.