What it does!
WordPress User Reviews is a richly featured WordPress Users Reviews plugin.
WordPress User Reviews is plug and play and works on any WordPress Theme. You can choose to have Reviews & Ratings show on any Post, Custom Post template, Page or Page Template.
If you are looking for a Product Reviews and Ratings plugin we recommend the WP e-Commerce Product Reviews plugin.
WordPress User Reviews and facebook integration:
Users can log in and post a review using their facebook account. When they do the plugin uses their facebook profile photo and name and their review is shared with all of their facebook friends. The plugin also allows the user to auto join your facebook fan page and auto post the review to your page as well. here is what it looks like: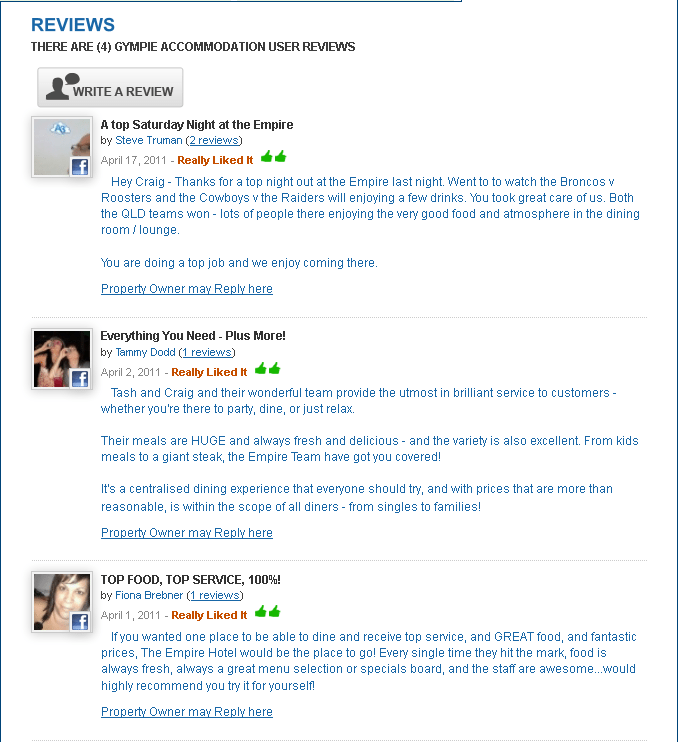 If they don't have a facebook account or don't want to use it to post the review they register on your site as user and write their review.

User can post up to 4 images with their review.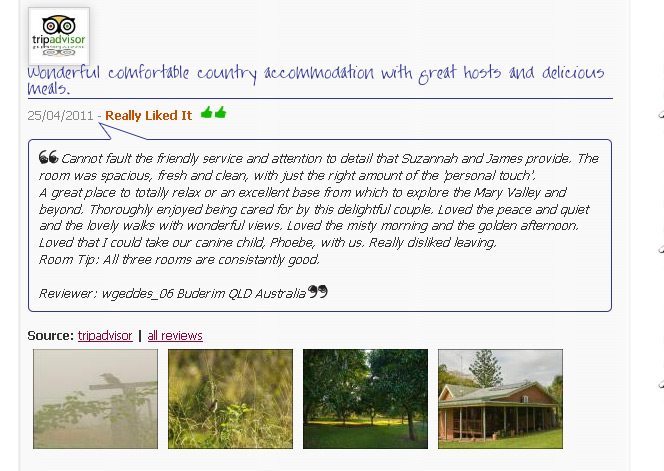 WordPress User Reviews from other Sources
Good reviews and testimonials are gold for any business no matter what form they come in – review sites, written testimonials, thank you notes, emails. WordPress User Reviews enables you to add them all to your site no matter what the source. Via the plugins admin panel you set up the External Source account and then add the reviews.
Accommodation owners are using it to add all of their tripadvisor reviews on their sites: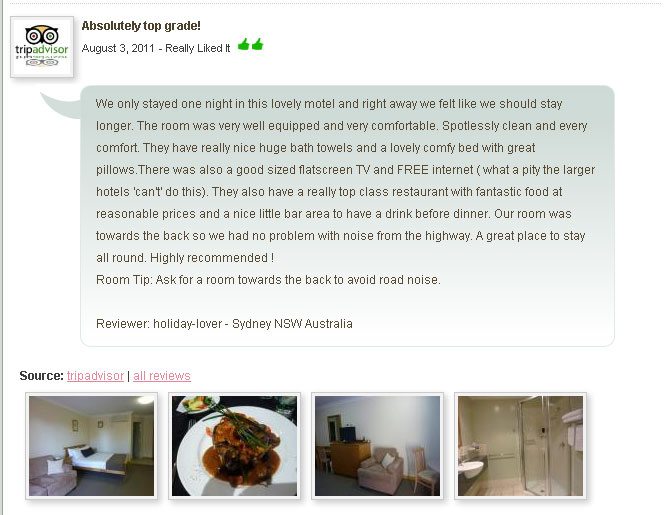 This client posted product client reviews off a manufacturers site to launch the product on their own site. In fact you can use WordPress User Reviews to post reviews about anything:
Your business or individual services you offer and sell: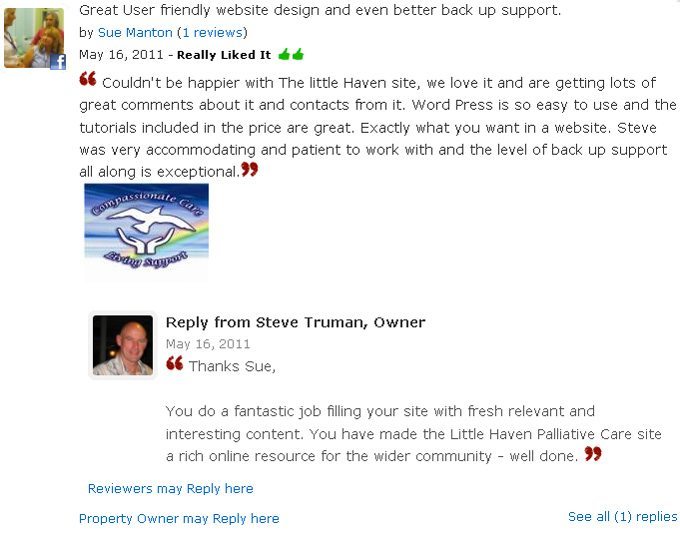 BTW – the site admin can also reply to Reviews. When you post a response to a reviewer an email is auto generated to them letting them know you have responded to their kind words. The admin gets an email notification each time a new review is posted.
How you use WordPress User Reviews is only limited by your imagination. You can even use it to review the reviews like we have here.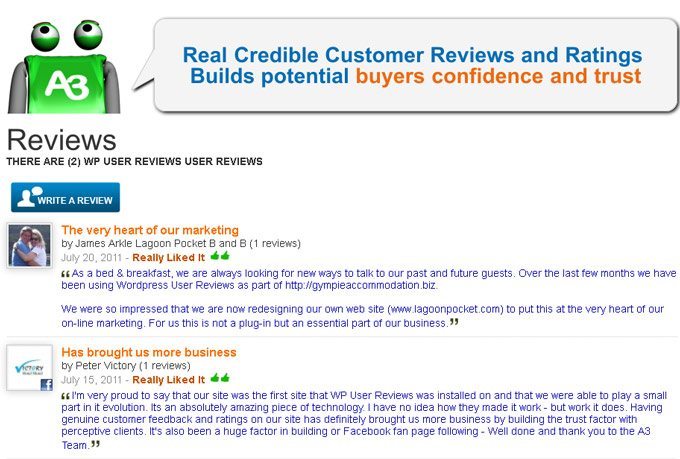 Total Control:
One of the features you will love about this WordPress user Reviews is that it gives you total control over reviews on your site:
Editing control of all reviews – to control spam or malicious postings.

Admin control over the look and feel of your reviews – without having to write code.

Easy set up of your facebook integration / API creation

Add reviews from any other source eg. other sites, written testimonials, thank you notes, emails etc.

Show links to the source for verification and credibility.

Use a universal rating system that applies to any product, service, business or organization.
The plugin auto adds all of the user form pages to your site. The plugin auto detects and uses your theme fonts, styles, size and colours. Here is the form users see when they click the Write A Review button.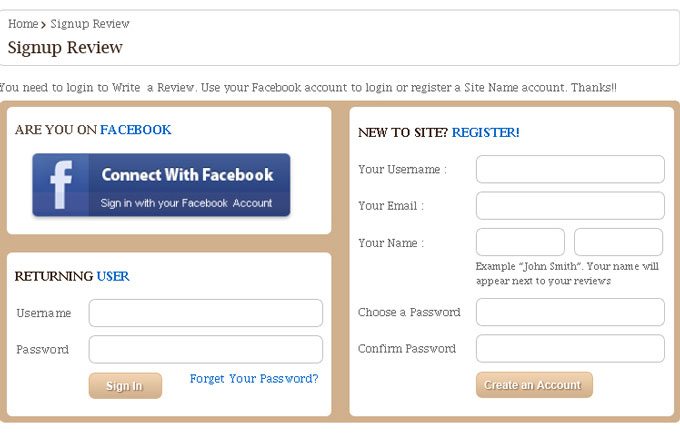 Once they have registered or signed in – this is the write a review form they are auto redirected to: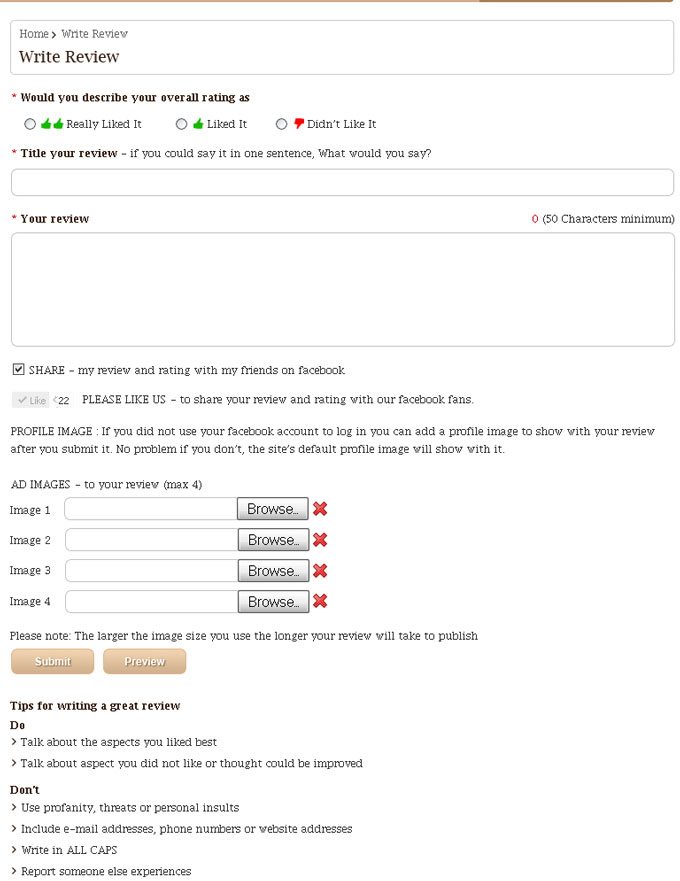 And when they post their review the plugin auto takes them to your Thank You page that it creates when you activate the plugin: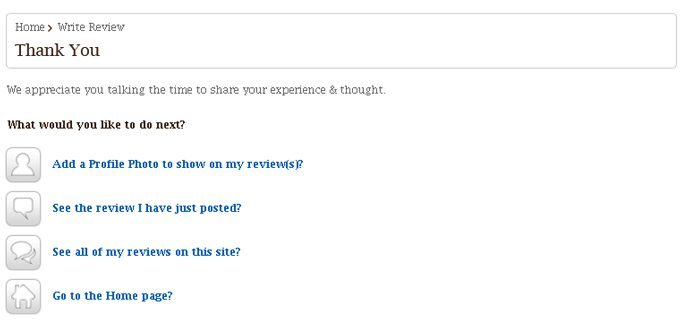 Our video production team put together this quirky little video on this awesome plugin.
WordPress User Reviews Video.
WordPress User Reviews is powerful marketing tool that engages users and the magic of peer-to-peer marketing that builds potential clients / customers trust and confidence and results in more clients and more sales. We use it on the this site and if you check out our showcase you'll see we use it on many of our clients sites.
Compatibility
Tested 100% compatible with WordPress 2.9 to 3.5
Risk Free Investment.

Like all of our plugins you can purchase with full confidence – with our 60 day – 100% money back satisfaction guarantee.