What this plugin does.
With this plugin you can –
Configure Catalog Visibility store wide and/ or on a product by product basis for all site visitors.

Customized Catalog visibility for logged in users based on WordPress user roles.

Fully integrate an on- product page email inquiry function with a beautiful pop-up contact form.
Catalog Visibility
WP e-Commerce Catalog Visibility and Email Inquiry adds flexibility and fine grained control in configuring how users see your WP e-Commerce store products. It does this by integrating 3 new Product 'Rules' that can be applied to all not logged in visitors and can be configured individually for logged in users. The 3 Product Page Rules are
Hide the "Add to Cart' button which removes the e-commerce functionality.

Hide the Product Price.

Show an Email Inquiry button or hyperlinked text on product pages and product cards (Grid or List View).
Below is a series of images of one product that has variations (in case you where wondering if it works with products that have variations) that shows you some of the possible Catalog Visibility scenarios that can be set. All of these are set Globally from the plugins admin page and can then be customized from each products edit page.
Show Email Inquiry Button on Products
Add an Email Inquiry button for things like 'Pre-Sales' questions or 'More Information' requests. Style the button to display anyway you want and position it above or below where the 'Add to Cart' button's position in your theme.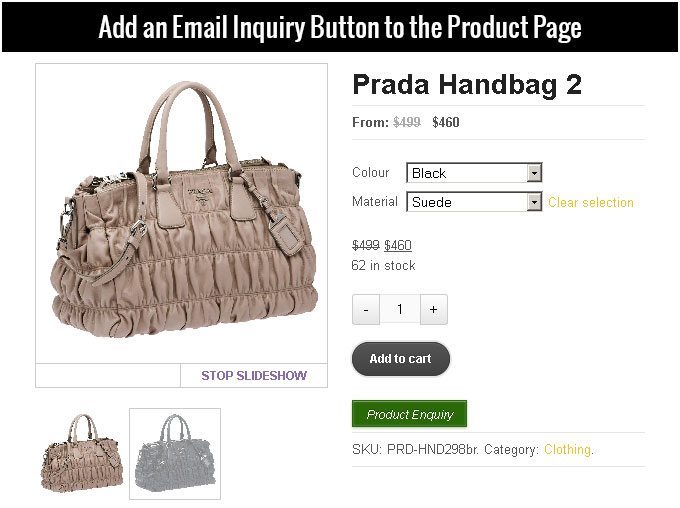 Hide the Add to Cart Function on Products.
Turn your whole store or individual products into a product brochure by turning ON the "Hide Add to Cart' rule. On each product page you can over-ride this setting if you want to have some products that users can purchase. Apply the rule to not logged in users. Assign the rule to Logged in User roles.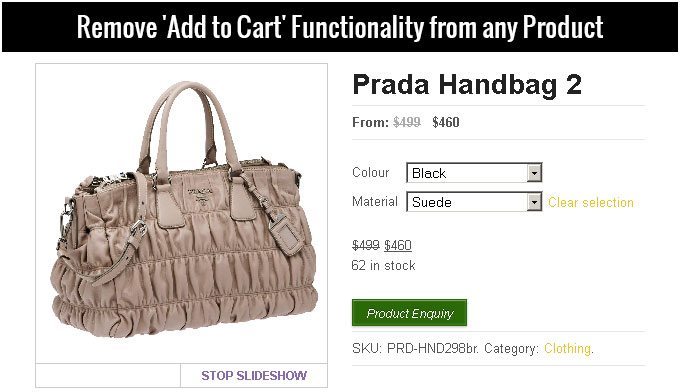 Hide Product Prices
Don't want front end users to see your prices? Then just hide the price – apply this to your whole store or just individual products.  Apply the Rule to logged in user roles allows. An example of how this might be used is that the users have to register to see prices. If the default login role is set at subscriber the admin assigns Hide Price Rule to subscriber then even after logging in the user cannot see the prices until the admin upgrades the users role to a Role that has permission to see prices.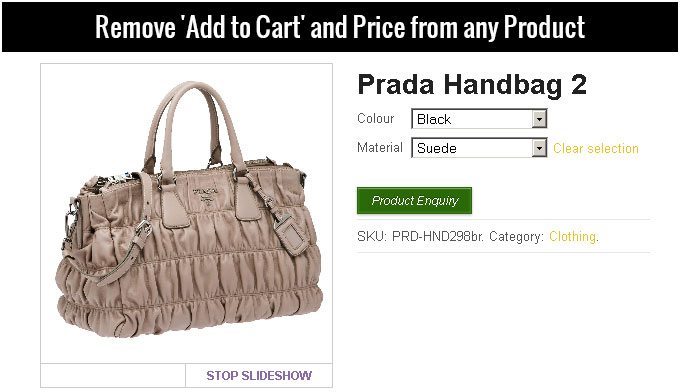 Or even – Hide Everything except the product, product images and description.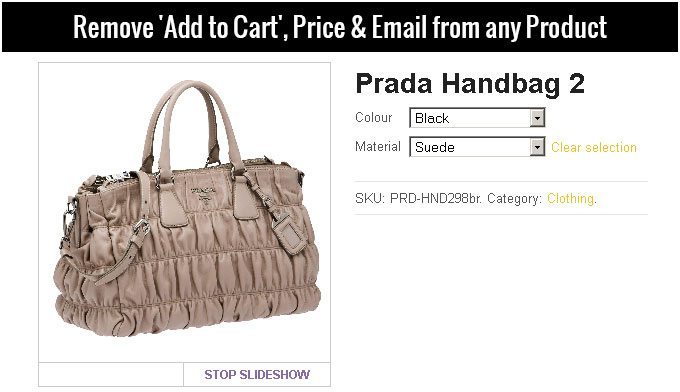 Use Hyperlink Text instead of a Button.
When a button just won't do the job! For some products a button is just not appropriate. No problem just add your text with the embedded email pop-up hyperlink positioned in the text where you want it.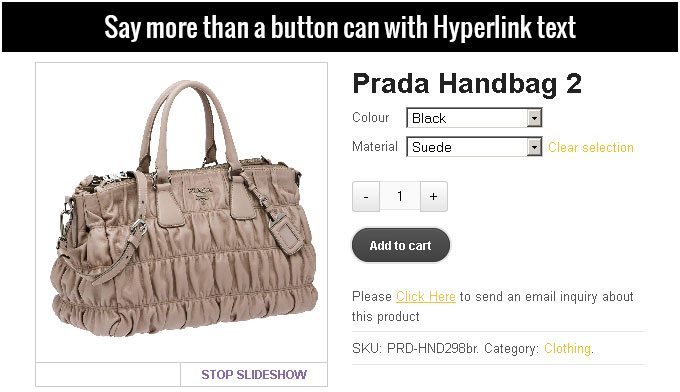 Easily configure custom Product page messages with the embedded email pop-up contact form for individual products. An example would be a product range where you require the customer to request a quote or inquire about shipping arrangements to their location.

Mobile Responsive pop-up Email Form
WPEC Catalog Visibility and Email Inquiry pop-up email contact form is beautiful and fully tablet and mobile responsive. No more ugly on page email forms cluttering up your Product Pages or creating more tabs.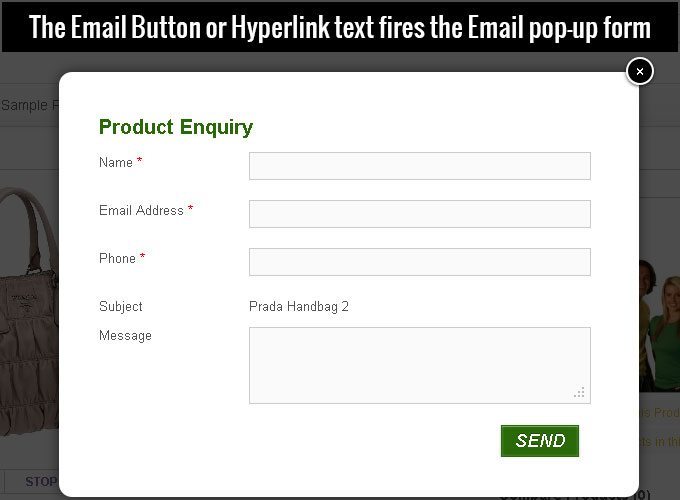 Email Successfully Sent message.
When a user submits an email request wow them with your beautifully styled success message that appears after they have submitted the inquiry. Add images – prompts to visit other parts of your site via text links and anything you can create with the WordPress text editor.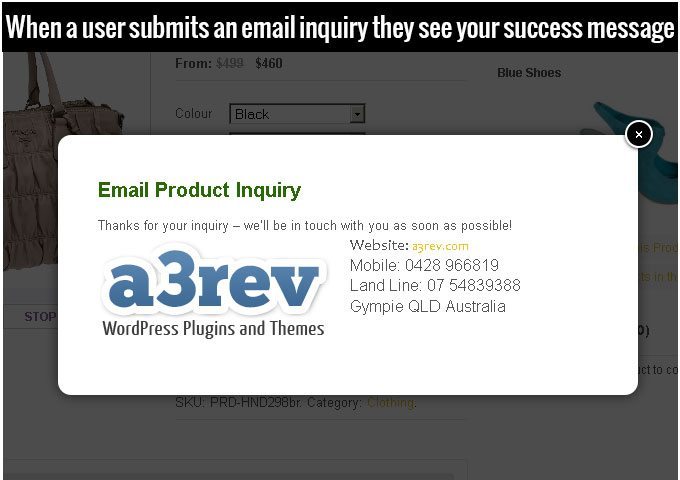 Attractive Email format.
The email inquiry you receive is styled in an easy to read format with all of the customers contact details and the name of the product that they made the inquiry from and a link to that product.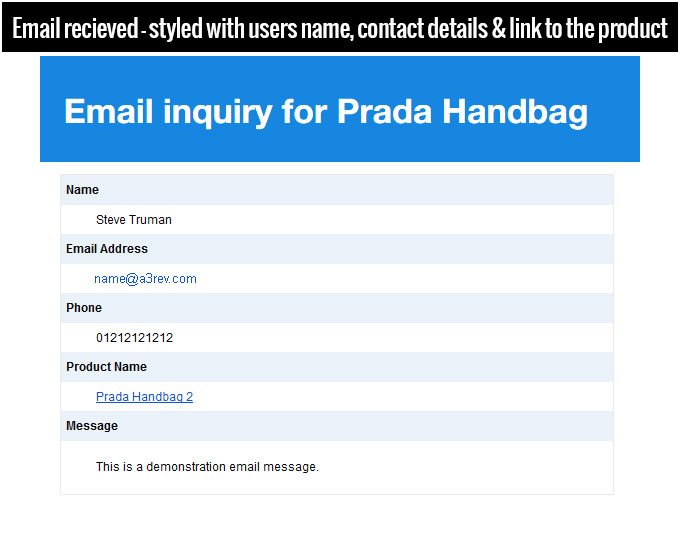 Targeted Email Inquiry Delivery
Set a Global the email address that you want all email inquiries to be sent to with a copy sent to any email address you enter. You also change that on a product by product basis. An example of this would be if had a salesperson or technical person who handles all inquires for a particular range of products or services that you offer.

Seen enough? Buy This Plugin Now.
Configure Rules by Role for logged in users.
Rules set by you apply to all front end users. Customize how those rules then apply to a user once they log into your site based on the WordPress and WooCommerce user role that user is assigned to.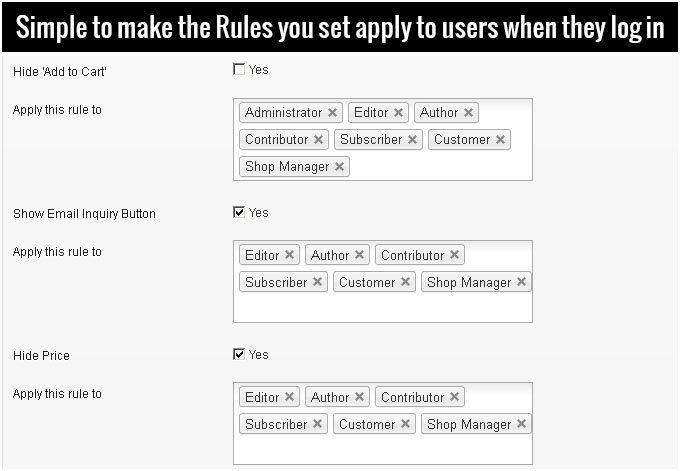 Create a beautiful Email Inquiry button – using the visual editor.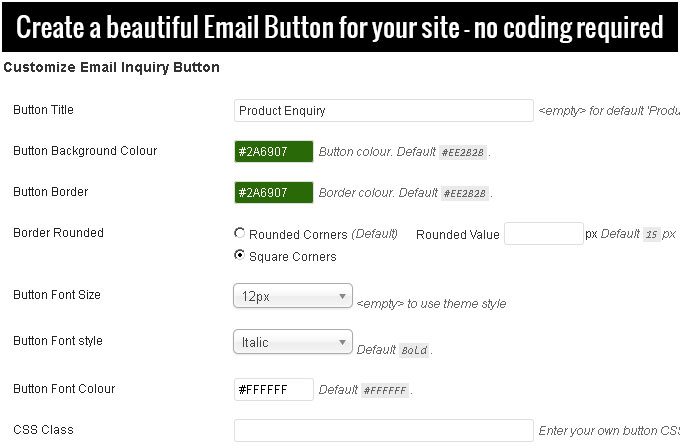 Style the email pop-up form.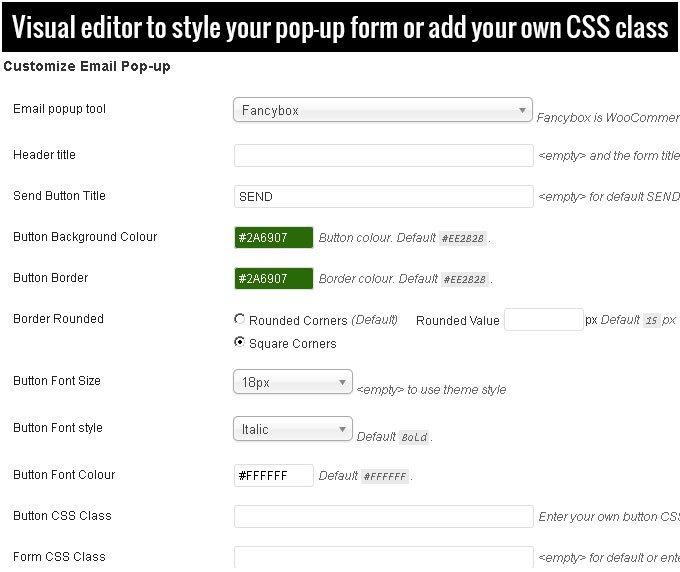 Styling your success message.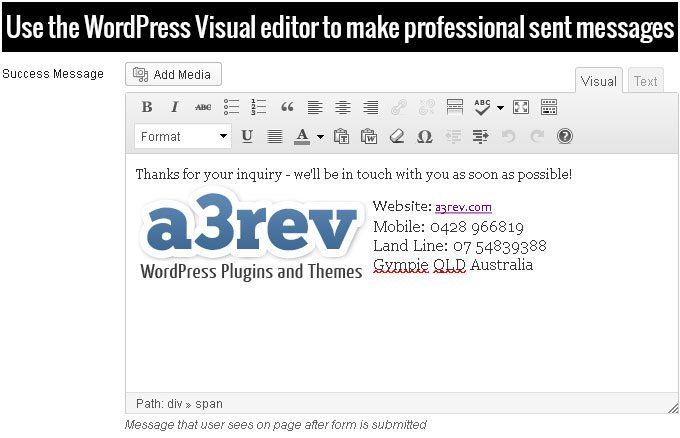 Compatibility
You must have the latest version of WP e-Commerce 3.8.8.5 installed or the button will not show. Older versions of WP e-Commerce do not support the functions we have used to hook the email inquiry button to the add to cart button to make all of this cool stuff possible.
Product Page Rules 'Hide Cart' & 'Hide Price' cannot work if the bespoke theme you are using removes or replaces (with a custom function) 2 core WP e-Commerce functions and does not use the WP e-Commerce template structure and hierarchy. The 2 core functions required are:
do_action('wpsc_product_form_fields_begin')
do_action('wpsc_product_form_fields_end')
Note: All Product Page Rules work just fine in the Default WordPress theme. You will only have an issue where a theme dev has made customized WP e-Commerce templates and functions and not followed the WP e-Commerce Codex. If this is the case you should change themes.
All these features combine to give you what simply an outstanding WP e-Commerce plugin.
Try before you Buy!
If you have not done so already try out the Lite version of the plugin. Its available for Free download from WordPress. Once you have tried it and you find you want more features that the Lite version has to offer then follow the link from the plugins dashboard back to this page where you can purchase the upgrade.
100% Risk Free!
If you are ready to step into the Pro Version you can do so with complete confidence with our 60 day 100% money back guarantee. If at any time up to 60 days after purchasing any of our plugins you are not 100% satisfied we will refund 100% of your money. No if, buts or maybes. Just send an email request for refund, no forms to fill out, no waiting times, no explanations required – we will deactivate your plugin license and refund the full 100% purchase price. Simple – quick and no hassles.
Satisfaction Guarantee!
At A3rev we are committed to and guarantee your 100% satisfaction with our software. Here is the 'how' and the 'why'.
Value for money!  With the combination of Premium Quality plugins, once only lifetime license fees (no ongoing payments), 100% money back satisfaction guarantee, lifetime FREE feature enhancements and upgrades, lifetime priority support, a3rev PRO version plugin buers enjoy not only an initial but an ongoing 'bargain'. One that goes on for years after the initial purchase.
Quality Code – Our plugin code strictly adheres to the WordPress Codex, and for WooCommerce extensions the WooCodex and for WP e-Commerce plugins the WPEC Codex.
Front end – We are committed to creating an outstanding front end user experience for you with all of our software.
Lite Versions (wordpress.org) – Where ever possible we release a Lite version of our plugins on wordpress.org Lite versions always contain the basic functionality of the plugin with advanced features available by upgrading to the PRO version. Lite versions are kept in functioning order. New features and functionality added to plugins via upgrades are only added to the plugins PRO versions.
On-going development – Our PRO plugin license owners feedback, suggestions and requests for enhancements and additional features is our number one source of ideas and inspiration for plugin feature upgrades. These are posted under the HELP tab on each plugins page. Some of those requests are really requests for a very specialized feature or modification which is really a one-off customized solution. We do that too.